2023-24 Coach Bios
---
U18 A/BB - Chris Olsen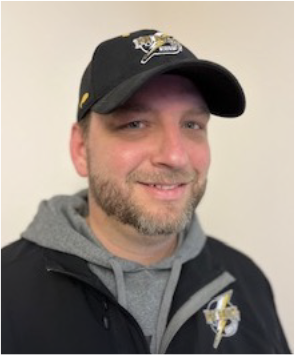 Chris started playing hockey at the age of 4, he has a love for the game and continued to play hockey in West Nipissing at a competitive level until he graduated high school.
Coaches Chris had growing up were a big part of his life and played a key role in developing the values he has today, because of these coaches, and the impact they had it has given Chris the drive and passion to give back to youth in sport.
Chris plans on integrating leadership with on and off ice skill development. The U18 Secondary team will have the opportunity to become familiar with the younger generation of Ice Boltz hockey players, thus providing a positive experience for both the U18 Ice Boltz and younger players within the association.
U18 BB/B - Jamie Lowery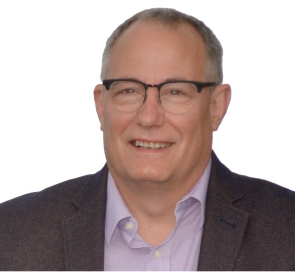 Jamie is excited and honoured to have been trusted with the 2023/2024 North Bay Ice Boltz U18 BB/B team. He has been coaching hockey (and other sports) for more than 15 years in various organizations (Pickering, Brampton and North Bay). Jamie has formally studied coaching at the post-graduate level and truly enjoys seeing players learn, grow, and develop skills that will help propel them into their adult life. Jamie strongly believes hockey and the culture that surrounds the sport and team environment provided invaluable lessons about hard work, the importance of contributing to common goals and the value of relationships. He is proud to say that this year's team, with the exceptional efforts of the coaching staff and dedicated players has won one tournament, silver in another and have maintained a top three spot in our division. Jamie will always be available to receive and discuss team/player/parent issues since communication is a foundational element of the coaching environment.
U15 BB/B - Lucas Horsman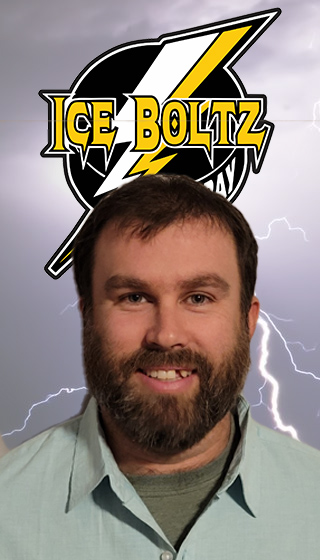 Lucas was born and raised in North Bay, ON. Lucas has played hockey his whole life and has been a certified coach with the OWHA (Ontario Women's Hockey Association) since 2016. Lucas has had the opportunity to work with and learn from many great coaches/instructors over his hockey and coaching career, he enjoys passing on his love, skills, and knowledge of the game to the younger generation. Holding many coaching credentials for both players and goaltenders, Lucas is qualified to coach a wide range of ages and skill levels. The most recent addition to Lucas' coaching resume is a goaltending level 2 certification.
The importance of female role models is an important aspect of any female hockey program. The U15 BB/B team will not be lacking in female leadership behind the bench as Lucas already has a number of female coaches lined up for the upcoming season.
U13 BB/B - Mark Lucenti
Born and raised in North Bay, Mark and his wife Leslie are proud hockey parents to Halle and Jack. As a kid, Mark grew up playing AAA hockey in North Bay and he cherishes the memories of playing games and going to tournaments with his teammates. For the past 4 years, Mark has been an Assistant Coach for U9 and U11 Ice Boltz teams, while also doing the same for his son's U7 and U9 teams. Mark believes that hockey teaches valuable life lessons about respect, dedication, hard work, friendship and most of all…having fun! These are lessons that he has learned, and he hopes to continue to teach to your kids while being their Coach.
U11 - Tyler Bush
Born and raised in Callander, Tyler grew up playing hockey and continues to enjoy the game. He is very proud to have passed on his passion for the game to both of his daughters. In the past two years Tyler's primary focus has been within the Ice Boltz program at the U9, U11, and U13 B levels as an Assistant Coach. Tyler believes in creating a positive, high-paced, fun environment, that is suitable for developing well-balanced hockey players and teammates. As a coach, he strives to be a mentor to each player, instilling a strong work ethic, commitment to goal setting, and respect for the game.
U9 - Mike Breadmore
Mike was born in Newmarket and raised in Innisfil until the age of 13, when his family moved to North Bay. He grew up playing hockey competitively at the AAA and Jr A level followed by minor pro hockey in the British National League. Mike has had the privilege of playing for, against and alongside some very talented coaches and players inspiring him to continue his involvement in the game. For Mike, hockey is more than just a game. It's an opportunity to be a part of a team, to meet great people and develop lifelong friendships and create memories. Being involved in hockey has always been a priority, having had the opportunity to coach and be involved with his children's teams for the past 12 years and the last 4 with the Ice Boltz. As the returning U9 Coach he looks forward to continuing the development of these young athletes, providing a positive environment and instilling confidence in their abilities