2023-24 High Performance Coach Bios
---
U18AA - Jeff Roynon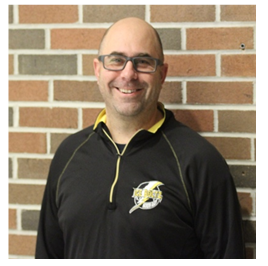 Jeff is a Hockey Canada HP1 certified coach and is entering his 3rd season coaching the North Bay Ice Boltz U18AA program as head coach. The 2022-23 season marks Jeff's 10th season coaching within the North Bay Girls Hockey organization.
Jeff looks to challenge players to meet their potential within an environment that promotes a lifelong love of the game of hockey. With effective communication skills, players are encouraged to learn from their mistakes as they increase their hockey knowledge and build their skillset.
Instilling positive work habits is the foundation of teams Jeff has led in the past. Teams develop on ice through high tempo, structured practices and off-ice with training programs to consistently increase players' strength and conditioning. All team activities are designed to support a strong team culture that strengthens the Junior Lakers family these players create through the season. Mental performance experts are key a component to supporting the team's athletes as they develop, and supporting them in many areas often focusing on their confidence.
Jeff believes in players' character being a driver to their development. Players are expected to support each other and demonstrate traits that maximize their play as a team. These traits not only develop great hockey players, but play a larger role in developing, responsible, community minded, and hard-working young adults. Players are expected to participate in the team's Junior Lakers Give Back program volunteering with younger Ice Boltz teams through the season exemplifying the female athlete role models for our younger players look up too. Players are provided with the framework and expectations of a High Performance team.
Jeff holds an Honours Bachelor of Business Administration degree, and is Senior Product Manager for Paradigm Shift Technology Group Inc.
U15AA - Tarra Trudel Head Coach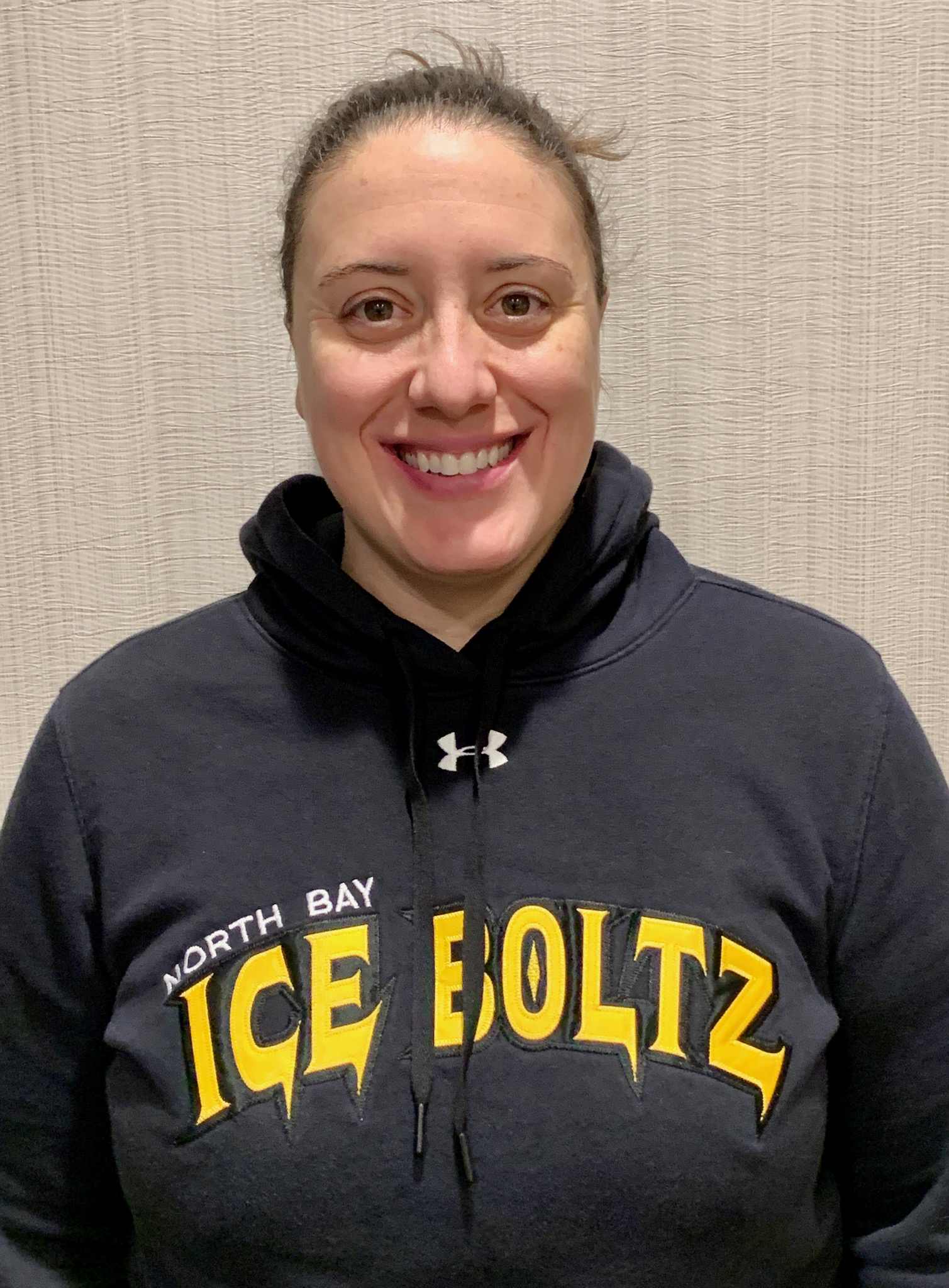 Hockey has always been a major passion and constant in Tarra's life. Tarra has been playing competitive hockey for over 30 years, she played for Acadia University and nationally for team Nova Scotia, as well as from the BB to U18AA, Junior and senior A level programs. During her minor hockey career Tarra was fortunate enough to finish second twice at OWHA provincial championships. Her love for the game has seen her go from a playing role to a coaching role where she can give back to a sport that has helped to shaped her into the person she is today.
Hockey, to Tarra, is so much more than just a sport. It's a mind set, a way of life and a chance to grow as an individual.
Tarra plans on having a female dominant, non-parent coaching staff for this upcoming season. She believes that showing the players strong female leadership is very important for the growth of the sport and players. Playing female hockey gives you a unique insight into the game which she believes is an asset when coaching.
The U15 AA season plan includes the following: improving on and gaining new hockey skills, implementing appropriate team and individual tactics and strategies, learning about proper nutrition/ sleep, implementing a season long off ice training program, practicing mental preparation, providing lots of opportunities for team bonding, giving back to the hockey and local community and having fun.
U15AA - Assistant Coaches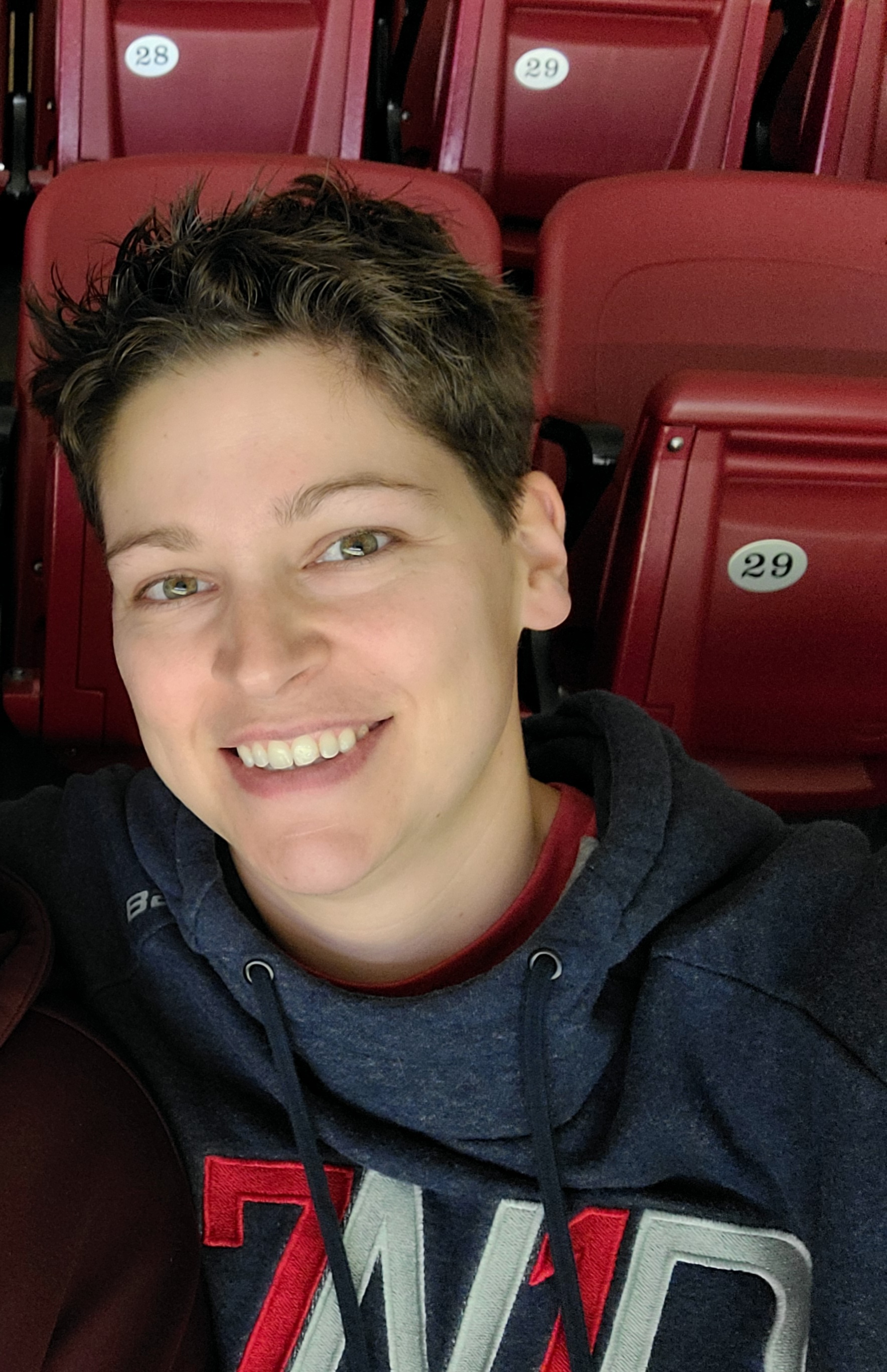 Cat Trudel
Born and raised in North Bay, Cat has played hockey within the NBDGHA for decades, spanning from U9 through Senior A. She has also played a few years of U22A in Sudbury. She has attended numerous local hockey camps, out of town week long camps, elite and selection camps over her playing career.
Post-playing career, Cat has worked with the Women's U18 Team Ontario at National Championships in 2015, 2016, 2017; U16/U18 selection camps in 2016 and 2017, as well as Ontario Summer Games at the U16 and U18 level in 2016.
Cat anticipates developing player skills, edge work, explosiveness and aiding in creating an all around positive and competitive team atmosphere. She also looks forward to coaching alongside four outstanding female role models who have a lot of wisdom to pass along to this year's group of young women.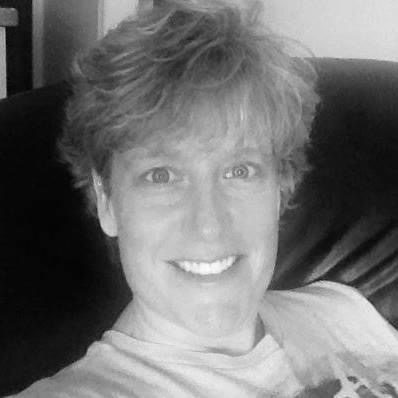 Deb Topash
Deb grew up on Manitoulin Island at a time when hockey wasn't an option for females, so she played many other team sports such as ringette and fastball. It wasn't until her early 20's that she had the opportunity to play Senior Rep hockey, where her passion for the game began.
Deb has been coaching female hockey for 10+ years for both the Ice Boltz and Almaguin organizations. She has also had the privilege of being a part of the staff at the OWHA U16 Ontario Winter Games. In addition to coaching, Deb has been a high level official for 10 years
and has skated many assignments at the OWHA Provincial Championships, PWHL - U22 AA and OUA levels. Deb believes it is empowering to have positive female leaders/role models and feels that she brings a different dynamic to the team and coaching staff. Possessing an in-depth knowledge of the rules of the game, she hopes to instil respect and appreciation towards all that are involved, including officials.
Deb also believes that the skill, discipline, dedication and hard work required to learn and compete serve as an excellent preparation to be successful in life. Every player is different; each one grows and progresses at a different pace. Together, we will set goals to attain so they may reach the next level.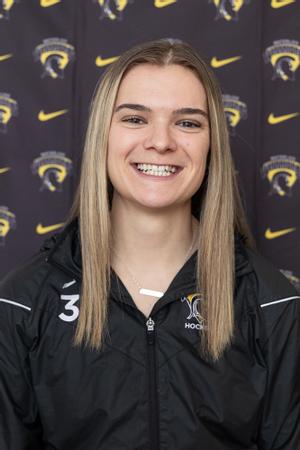 Emma Cheeseman
With 20 years of playing experience, Emma has a passion for hockey. Born and raised in Waterloo, Emma finished her playing career as a defence with the University of Waterloo Warriors in the OUA. In her final 2 years, Emma served as an assistant captain showcasing her dedication and leadership.
Throughout her time as a student athlete, Emma was involved as an instructor for the University of Waterloo Warriors High Performance Program running power skating and skills sessions for the Waterloo Ravens organization. She is also an instructor and coach with a local business developing female hockey in the Waterloo region where she works with athletes from U9-U22. It is through these experiences that she gained a love for coaching younger athletes.
Emma is passionate about growing the female game and was selected to be a part of Hockey Canada's Creating Coaches program. Through this program, Emma is gaining the knowledge, skills, and confidence needed to coach, and is excited to bring her skill set to North Bay and continue to grow as a coach. Emma knows what it takes to get to the next level and is looking forward to helping a new group of athletes achieve their goals both on and off the ice.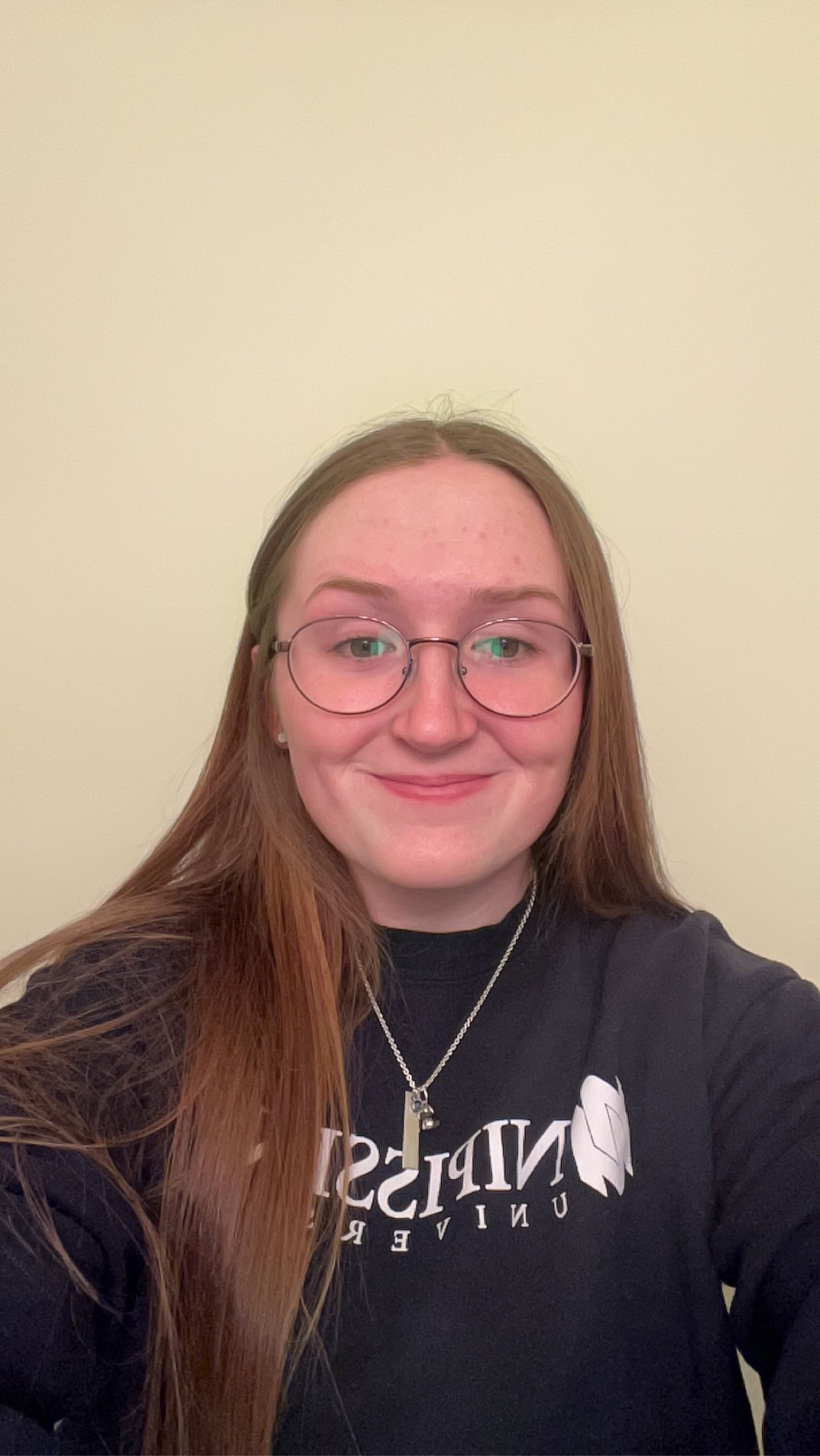 Emma Lindeman - Goalies
Emma grew up fully involved in sports and started playing goal at the age of 12. Throughout her career, she played AA for a few seasons. Emma is currently enrolled in the Bachelor of Physical and Health Education at Nipissing University and plans on pursuing a career in teaching. This program has allowed her to expand her knowledge on teaching and coaching . Emma has developed her teaching philosophy into an athlete-centered approach. Emma believes players flourish the most when they are in control of their own learning. Furthermore, a big part of the game and goaltending specifically, is mentality. Emma is a firm believer that your mindset can unlock great potential but can also greatly hold someone back. The mind is one of the most powerful tools and a positive/growth mindset leads to positive results. Emma wants to promote this aspect throughout the season, and that fact that hockey is not only about competition but growing as an individual. Emma's greatest memories were formed by creating long lasting relationships and friendships with my coaches as well as teammates. She have learned so much from playing such an amazing sport that she will carry throughout my journey as a coach. Emma wants to give back to a sport that she will forever be grateful for, and a sport that has made her the person she is today.
U13AA/A - Matt Brunton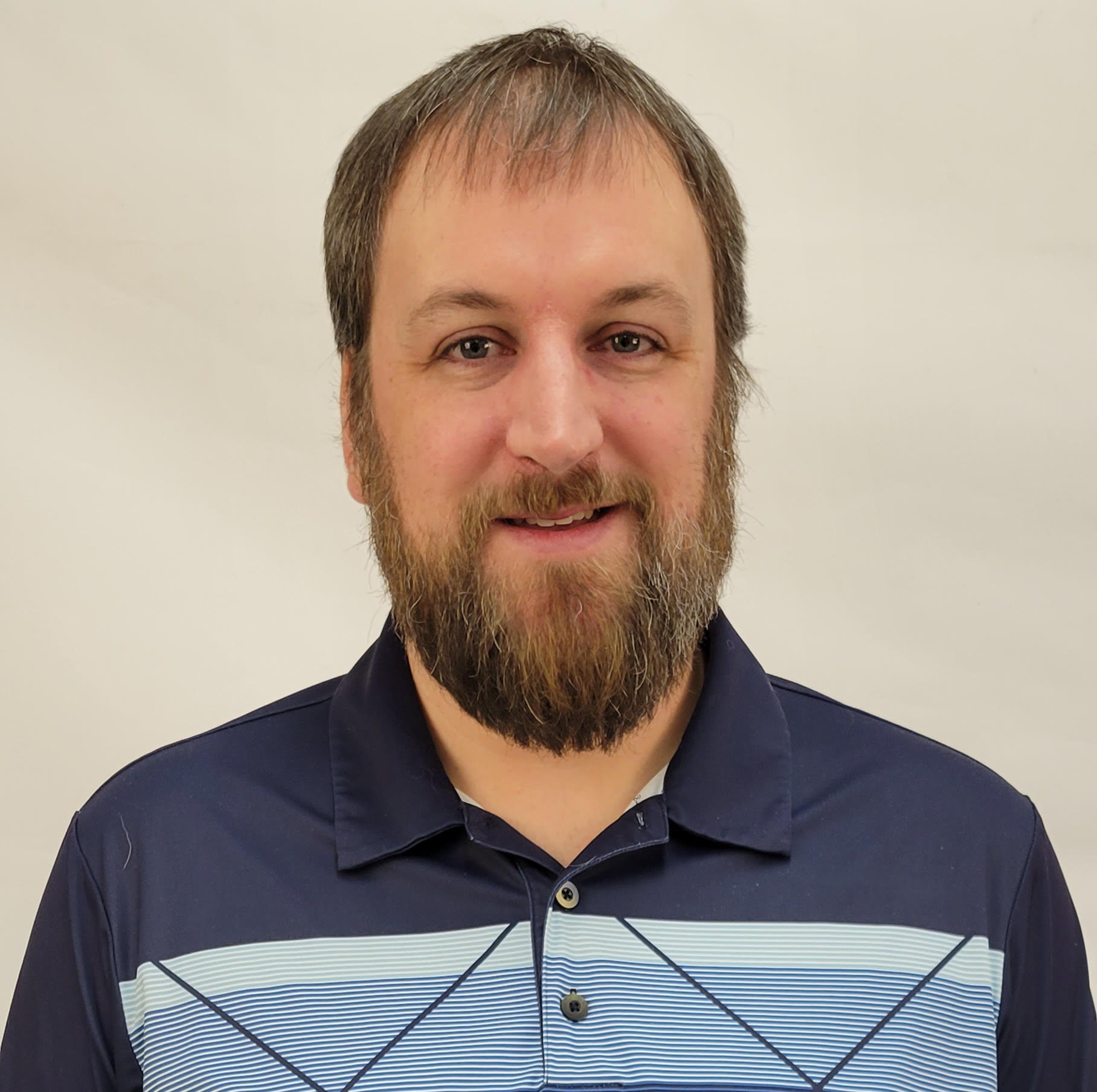 A local to North Bay, Matt Brunton grew up playing North Bay and West Ferris Minor Hockey, before attending Nipissing University, and committing to staying in the north. Working as an educator in the community, Matt has had various experiences working with children on all levels and brings a calm and strategic approach to coaching. Matt has been coaching with the East Nipissing Minor Hockey Association since 2014, holding positions of head coach, assistant coach, trainer, and taking a lead with goaltending clinics. Throughout his coaching career, Matt has gained much respect within the local hockey community. Having an older daughter currently playing for the U18 AA Ice Boltz, Matt understands the value of AA hockey and the experiences it can offer to the young women within the Ice Boltz program.
The importance of female role models is an important aspect of any AA program, assistant coach, former Nipissing Laker and Team Canada goalie, Danika Ranger, will be instrumental in offering mentorship to the entire team, as well as goalie instruction for this upcoming season.